WHO WE ARE
JOMAR was founded in 1982 and the founding partners
continue to invest in development of Innovative Software
for the benefit of our Customers.
WHAT WE DO
JOMAR is a customer focused Software Development Company. Its Next Generation mission critical software is implemented using proven business processes based on our Customers' needs and industry best practices.
INNOVATIVE ENTERPRISE SOFTWARE SOLUTIONS
Deployed on the JOMAR Private Cloud
Fully Managed Service
SaaS Model
Scales as you grow
Disaster Recovery Site Included
Cyber Security Monitoring Software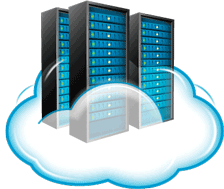 On Premise Deployment
also available
JOMAR ERP Software with proven industry specific processes…
JOMAR ERP Technical Textiles
Software…

Engineered and Performance Materials: military products, fire resistant fabrics, aerospace and advanced composites, geotex and geosynthetics, automotive parts and interiors, and sports.
Geotex and Geosynthetic Projects, and Post Site Implementation Maintenance Management are supported by Work Orders and Project Scheduling.
JOMAR ERP Software is supported by the JOMAR Visual Schedule Board…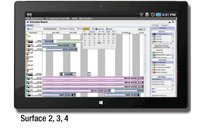 Financials – GL, AR, AP, Budgeting, Bank Services, Financial Statements and Multi-currency…
Roll Goods Processing…
ERP Software for Steel Services and Steel Coil Tracking…
ERP Software for Plastics, Composites, Polymers, Rubber and Tires…
Preventative Maintenance Repair for Machines, Equipment and Vehicles with Warranty Claims…
Software and Services for Converters, Marine Fabricators, Shades and Structures
Software for Warehouse Inventory and Purchasing Management
JOMAR Utility Management Software for Electric, Water and Gas Utilities…

Customer Information Systems (CIS)
CIS, Meter Data Management (MDM) and ERP have a common architecture and are integrated for sharing data across the Utility Enterprise.

The User Configurable CIS Billing Rules Engine and Automated Templates increase billing accuracy, reduce administrative costs and improve Customer Services.
Meter Data Management (MDM)
The User Configurable Business Rules Engine retrieves meter data from the MDM Repository for: CIS, management of meter alarms, monitoring AMI Network Health, Asset Management, SCADA and GIS.

JOMAR MDM Water Pilot deployments utilize existing local Electric Utility Advanced Meter Infrastructure (AMI).
Outage Management Support
The AMI Instantaneous Voltage and Current PING provides for rapid location of power outages and efficient power restoration.
ERP
Financial Management (G/L, A/R, A/P)
Project Quoting, Estimating and Tracking
Work Order Management
Procurement
Contract Services
Asset Management and Tracking
Inventory Management – Distribution
(including Reels and Cables)
Capitalization of Assets
Preventive Maintenance and Repair - Equipment/Vehicles
Policy Types Supported
Group
Individual
Term
Life
Health
Disability
Travel
Medical
Accidental Death
Critical Illness
Insurance Processes Supported
Financial Management
Agent Portal
Policy Administration – Quotes, Product Configuration, Settle
Customer Billing – Configurable Billing Rules
Integration with Underwriters for Approval

Payment Processing

Document Management

Integration with Mobile Claims Processing

Data Analytics and Reporting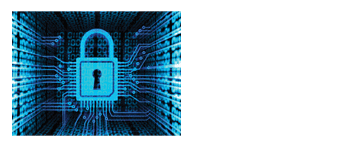 Third Party Cyber Security Software is integrated with the
JOMAR Private Cloud for automatic monitoring of inbound and outbound
traffic to reduce the risk of Cyber Attacks.

Trademarks and names of mobile devices shown are the property of their respective manufacturers.