JOMAR
40 Years
10 Countries
4 Continents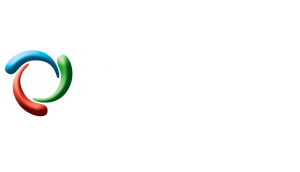 JOMAR was founded in 1982 and began as a Professional Services company that provided implementation and support services to companies that were developing and installing a new wave of integrated systems.
In response to the growing demand for fully integrated systems that addressed the full scope of Manufacturing and Distribution multi-site operations, JOMAR collaborated with a partner software firm and assisted in the marketing and development of the first generation of JOMAR ERP systems.
Since that time JOMAR has grown into a customer focused diversified software company that provides mission critical software to Industry Specific Vertical Markets, Utility Companies that provide Electric, Water and Gas Services and the Insurance Industry with the release of its Administration and Customer Service Integrated Suite.
The company has continuously invested and developed new generations of systems to meet the needs of customers transforming their operations through integrating the power of the internet and the web to the adoption of modern Private and Public Cloud Services.
A customer focused management philosophy combined with an innovation strategy to continuously invest in new software development and technology will provide the company with opportunities for future growth with all the customers and markets it serves.
JOMAR Milestones

1982
JOMAR Incorporated in Cambridge Ontario Canada
1982 to 1984
Development & Marketing of JOMAR first generation ERP based on IBM Technology
1984 to 1994
JOMAR builds an International base of ERP Manufacturing & Distribution Clients
1995
JOMAR USA Incorporated and Opening of Support Office in Charlotte NC
1999
Construction of JOMAR 10,000 Square Feet Head Office Facility in Cambridge Ontario
2001
Release of JOMAR ERP Suite based on JAVA for Microsoft Windows SQL and Linux/Oracle
2002 to 2008
JOMAR builds a new base of ERP clients on Microsoft Windows SQL and Linux/Oracle
2009
JOMAR begins providing Professional Services and Support to the Utility Sector
2010
Release of Utility Smart Meter Operational Data Store (ODS)
2011
JOMAR expands its Collaboration and Development effort with its Utility Sector Clients
2012
Release of ERP Utility Project/Work Order Based Asset Tracking
MDM Technology enhancements for High Volume processing of Smart Meter Data

2013
Launch of the JOMAR Private Cloud and SaaS ERP Subscription Model
Long Term JOMAR Insurance client selects JOMAR to develop a modern Insurance Administration and Customer Service Suite

2014
Final Phase Development of fully integrated Next Generation CIS/MDM/ERP Suite
JOMAR Private Cloud acquires new SaaS ERP Manufacturing and Distribution clients

2015
Release of Insurance Administration and Customer Service Integrated Suite
JOMAR Insurance Client Implementation

2016
Release of Fully Integrated CIS/MDM/ERP Suite
JOMAR acquires Utility Electric, Water and ERP clients in the JOMAR Private Cloud
Investment to expand the JOMAR Private Cloud to accommodate new clients
Release of enhanced Next Generation CIS/MDM Suite

2017
JOMAR expands Utility Electric, Water and ERP clients in the JOMAR Private Cloud
2018
Investment to double the capacity of JOMAR Private Cloud for new Clients
2019
Investment provided to increase capacity of JOMAR Private Cloud
Release of enhanced ERP functionality for the Distribution and Warehousing Suite with eCommerce Integration, Industry Specific Advanced Performance Material Textiles and Process Mixed Mode Manufacturing Software Suites
JOMAR Softcorp International Inc.
1760 Bishop Street
Cambridge • Ontario • Canada • N1T 1J5
Tel: 519-740-0510 • Fax: 519-740-9812
E-mail: sales@jomarsoftcorp.com
JOMAR Softcorp U.S.A., Inc.
Charlotte • North Carolina • U.S.A
JOMAR Softcorp Services Inc.
Cambridge • Ontario • Canada
Vancouver • British Columbia • Canada
JOMAR Hosting Services Inc.
Cambridge • Ontario • Canada